Jobs in Bermuda
As a leading offshore finance centre, expat Bermuda jobs primarily entail opportunities in financial services and law.
Finance jobs include Financial Services Audit roles with the Big Four and Top10 firms including Deloitte, EY, KPMG and PwC, as well as Accounting positions with insurance managers, hedge funds and banks, and opportunities in Advisory, Internal Audit, and Insolvency & Restructuring. There are also career opportunities for Actuaries.
For qualified lawyers, career options in Bermuda include jobs with leading Offshore Magic Circle law firms (such as Appleby and Conyers Dill, as well as other firms such as Harney's and Walkers that have set up operations from other jurisdictions in recent years) in addition to in-house. Additionally, vacancies arise for professionals who are STEP-qualified and seeking employment in the Bermuda Trusts sector.
Read the ICAEW economia magazine interview with our founder, together with the premier of Bermuda and the CEO of Deloitte's Caribbean & Bermuda region, in their country profile on Bermuda.
Lifestyle in Bermuda
When it comes to offering diverse job opportunities accompanied by enhanced saving (the only income tax is a 6% payroll deduction) and the enjoyment of an active social life, Bermuda is second to none.
With one of the highest GDPs per capita in the world, the Island boasts perhaps the largest array of offshore companies and so affords the widest choice of employment and career prospects.
The Island also offers countless sporting (such as diving or playing golf, tennis, beach volleyball, baseball, field hockey, football, cricket or rugby) as well as the chance to meet many other young professionals with a similar positive attitude to life.
Read more: Chartered Accountants – Enjoy Life in Bermuda
Geography
Twenty one miles in length, Bermuda is a beautiful group of Islands located 600 miles east off the coast of North Carolina, USA. It has a year-round population of 65,000 (over a quarter of whom are expatriates) which increases significantly during the long, hot summer tourist season when up to half a million visitors arrive. The Island time zone is four hours behind the UK, one hour ahead of East Coast Time.
Climate
The climate in Bermuda is generally sub-tropical and frost-free, thanks to the Gulf Stream. Daytime temperatures seldom exceed a comfortably-hot 90 degrees in summer and hotels offer a rebate if it doesn't reach 68 degrees in winter, giving the Island a very favourable climate for those who enjoy going to the beach and water-sports or other outdoor activities.
Financial services
International business and tourism are the twin industries that drive the Island's economy and therefore Bermuda jobs. Assisted by its stable and tax-free environment, it has become the jurisdiction of choice for many financial services companies and institutions in particular international giants in Insurance and Reinsurance.
Named as The World's Risk Capital, Bermuda is the globe's foremost offshore domicile. The insurance sector in particular is extremely successful: its insurance industry is expected to hit US$167 billion in 2019, up from $102 billion five years before. The Island has grown from a captive hub to the second largest reinsurance market in the world, driven by achieving full equivalence with Solvency II by the EU in 2016, expansion to new global markets, and by being an innovative incubator for the development of alternative capital (Insurance Linked Securities, for example).
Many jobs in Bermuda are directly or indirectly created by these institutions and most of these positions are filled by qualified expats. Opportunities for advancement are considerable.
Bermuda is also a world-class centre for hedge funds (with more than US$107 billion in net assets), private equity funds, asset finance, and for incorporations of global companies seeking to list on established and internationally-recognised stock exchanges (the BSX boasts the world's first fully electronic offshore securities exchange market).
Currency-wise, the Bermuda dollar is fixed at 1:1 with the US dollar and both currencies are freely used on the Island.
Recreational activities
Bermuda is a leading vacation destination and provides excellent facilities for most sports as well as having beautiful sandy beaches that are the envy of many rival locations.
There are clubs and leagues that can be joined to cover a wide range of sports including football, rugby, cricket, field hockey, squash, volleyball and softball, amongst others. Golf and tennis facilities in particular are plentiful. Keen players of these popular sports will have a wealth of clubs and locations to choose from.
The Island is also host to a number of high-profile sporting occasions throughout the year, ranging from the Bermuda Open to the long-running World Rugby Classic. In 2017 the Americas Cup famously came to the Island.
Aside from the world of sport, Bermuda boasts four cinemas featuring the latest US releases and there are a number of societies that periodically stage plays or revues. There is a wide range of restaurants, from casual diners to top quality, elegant (and expensive!) restaurants in attractive locations. KFC is the only international fast food chain; government policy is to retain Bermuda's distinctiveness by barring foreign fast food chains.
If you enjoy going out after work, there are many pubs in Hamilton, as well as modern nightclubs. The bars offer a good opportunity to meet people from a similar background (lots of single people who are professionals and in their mid-20s tend move to the Island) and you can be assured of a very active social life.
History
Bermuda is the oldest self-governing colony (or 'dependent territory' as it is now properly called) of Britain, with the third oldest parliament anywhere in the world. A referendum in the early 2000s on independence was defeated and executive government is carried out by the Cabinet under the direction of the Premier.
Although named after a Spanish mariner named Juan de Bermudez who sailed past Bermuda in 1503, it was not until the British ship Sea Venture got shipwrecked (the alleged inspiration for Shakespeare's The Tempest) off the coast in 1609 that a permanent settlement was made. The first official settlers arrived in 1612 when jurisdiction was granted by James I to the Virginia Company. The Company's charter, however, was revoked in 1684 and the Governor henceforth held his commission from the Crown.
Immigration
In order to secure a new job in Bermuda, prospective recruits will need to obtain a work permit. To protect Bermudians from unfair overseas competition, you will only be granted a work permit for a Bermuda job if you hold a professional designation and there is not a suitably-qualified Bermudian candidate available for the role at the time of application.
The international business sector has the greatest demand for professional and office staff and continues to prosper so this requirement is usually not a significant hurdle provided of course that local candidates are considered first.
For couples hoping to relocate to Bermuda, please note that although you may be granted a work permit, this does not automatically allow your partner to seek employment there. He or she will have to go through the same Immigration process and be evaluated in their own right unless you are married.
If you plan to come to Bermuda with sponsored dependants (e.g. a spouse who does not plan to work, children) then there are certain minimum household income criteria to satisfy. With one dependant, your salary needs to be above US$60K; with 2 dependants $100K, and with 3+ dependants you'll need to show a household income of US$125K. See 'Section 5.2 Sponsored Dependants' for more related information.
Customs duty
It is generally far cheaper to bring your belongings as accompanied excess baggage (for which most employers provide an allowance as part of the relocation assistance) rather than to have them sent as air freight or shipped. It also makes things easier if items go missing requiring a search.
Duty is levied on goods (excluding used clothes; used sports gear is also mostly exempt) when you take them to the Island although a more relaxed approach is granted on your first arrival. On initial arrival, therefore, you should not complete one of the white customs declaration forms since these are aimed at existing residents; instead the customs officer will help you fill out the appropriate form after inspection of your bags. Note that existing residents who may have made purchases whilst on a trip off the Island are entitled to an allowance provided they have been away for at least 72 hours.
Public holidays
Holiday entitlements will vary from employer to employer, based on whether they are generally of US or European origin. Firms of US origin tend to have three weeks annual entitlement versus other firms, which offer four weeks. Some companies will also follow the US holidays whilst others will follow the British or perhaps Canadian days.
In any event, they will usually also follow the Bermuda public holidays, of which there are ten.These are as follow: New Year's Day, Good Friday, Bermuda Day (May), the Queen's Birthday, Cup Match (four day weekend), Labour Day, Remembrance, Christmas Day and Boxing Day. (Note that many firms also additionally take Thanksgiving off).
Dress code
The Island is undoubtedly much more relaxed that it used to be in the past. That said, whilst some offices have gone the 'smart casual' route, other employers expect formal office attire. For men, this usually means a suit in winter and Bermuda shorts together with a blazer and tie in summer. For women, this means that a suit, dress, skirt and top combination are all acceptable. You may also find that optional black tie attire comes in useful around Christmas when there are many social events.
Transport and communications
Given its proximity to North America, there are also many opportunities to explore the continent with frequent direct flights to both Canada and the US proving an attractive option. The main airport is 30 minutes drive from Hamilton and is only 90 minutes flying time from New York, allowing for ready excursions to the mainland.
Most people need little encouragement to visit NY, Florida, California, Las Vegas, South America and the other easily reached destinations during their tenure in Bermuda. There are regular direct British Airways flights to London too.
A benefit of the tax-free environment means that such travel is much more affordable for accountants and lawyers on the Island compared to their counterparts in, say, the United Kingdom or Canada.
In view of the sunny climate and the practicalities of buying a car, nearly all professionals arriving on the Island choose a scooter or moped as their initial means of transport.
Many firms advance an interest-free loan to new starters for the purpose of enabling them to buy a bike (these typically cost from $1,000 second hand to $4,000 new). The roads are well maintained and given the Island's size, commuting times are limited.
And due to the proximity of Hamilton to most areas, many residents do not have much of a commute to and from the office. Spending 20 minutes getting to work would generally be considered a long journey. This allows you far more freedom and personal time before and after work each day to enjoy yourself or just relax, contributing to the superb quality of life on offer.
There is also an excellent public transport system including buses and ferries as well as a large Island-wide fleet of taxis. It's a safe, pollution-free environment.
Quote about Bermuda
"The problem wasn't adjusting to Bermuda, which took no time at all. The problem is going to be adjusting to life once I get back home." New Resident Magazine, Bermuda
Relocation expenses
Once you have secured a job in Bermuda, your employer will pay for your return airfare plus an allowance for excess baggage. They will also provide you with free accommodation on arrival for the first few weeks whilst you get settled. Some may also offer an optional starting loan to help defray they usual set-up costs of moving in Bermuda.
Additionally, all employers will provide job training as needed to ensure that you will be able to get 'up to speed' in your new role; they are aware that, for most people, it will represent a first move into working in the financial services and international reporting sector and they'll provide all the support they can to help you settle in smoothly and easily, since this is clearly in everyone's best interest.
Why you should apply now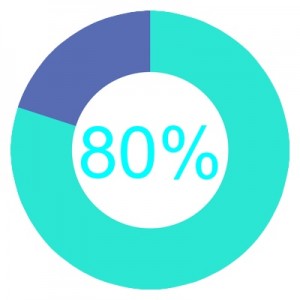 80% of accepted candidates
find a job on the Islands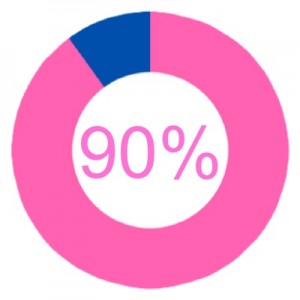 90% of professionals choose to
stay offshore after 24 months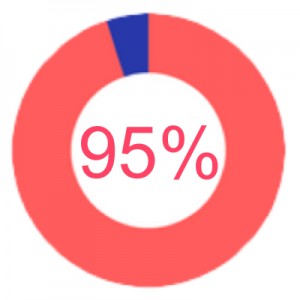 95% of job applications are replied
to within one hour of submission
▷Not ready? Sign up for Hot Jobs by Email and get our All You Need to Know guide
Success Stories
Take a look at Success Stories from other professionals who have already made the move.