Jobs in the BVI
As a major offshore finance centre, expat BVI jobs primarily entail opportunities in financial services and law.
Finance jobs include roles with the leading audit and accountancy practices including BDO, Baker Tilly and the Big Four, as well as accounting positions with insurance managers, hedge funds and banks, and opportunities in Advisory, Internal Audit, and Insolvency & Restructuring.
For qualified lawyers, career options in the BVI include jobs with leading Offshore Magic Circle law firms (such as Harneys and firms who have set up operations from other jurisdictions) as well as in-house. Additionally, vacancies arise for professionals who are STEP-qualified and seeking employment in the Trusts sector.
Lifestyle in Tortola
From a quality of life aspect, the British Virgin Islands very much cater for those who enjoy outdoor activities or water sports.
The Islands represent one of the most relaxed and stunningly beautiful and unspoilt destinations in the world, with genuinely friendly people, the best sailing waters in the Caribbean (it has the largest crewed yacht fleet), horseback riding, mountain trails, lots of tennis courts, and outstanding wreck diving on pristine coral reefs. There are also pubs and restaurants to choose from, especially those catering to tourists.
Geography
The British Virgin Islands are located in the Caribbean, 60 miles east or half an hour's flight from Puerto Rico, the regional hub, and adjacent to the US Virgin Islands.
The principal islands are Tortola, Virgin Gorda, Anageda and Jost Van Dyke and in total they cover 59 square miles. Tortola, the largest, is largely rolling hills and beaches with the highest point being Mount Sage, 1,780 feet above sea level. State of the art telecommunications are handled by Cable & Wireless.
Tortola (meaning 'Land of Turtle Doves') is the largest of the Islands. The main point of entry is the airport, which is linked to the capital of Road Town via the single-lane Queen Elizabeth Bridge.
Road Town itself provides a scenic setting with a yacht-filled harbour and a laid-back lifestyle evolved over four centuries by English, Dutch, French and Spanish adventurers. The diverse community offers a wide range of regional and international cuisine in a choice of pastel-painted restaurants, former forts and sugar mills. Shoppers can also find bargains in perfume, jewellery, wine and fine china.
Aside from the other BVI isles, locations such as the US Virgin Islands, Antigua and Puerto Rico are all within easy access of Tortola via ferry or short plane ride, for occasions when you want to explore the region, experience a different environment or simply enjoy some very pleasing retail therapy.
Climate
The climate is sub-tropical and the weather is gorgeous. Summer temperatures range from 80 to 90 degrees Fahrenheit (26 to 31 degrees Centigrade); winter from 72 – 82 degrees Fahrenheit (22 – 28 degrees Centigrade. Monthly average rainfall is 100mm.
Population
The total population of the BVI is 28,000 people of whom 23,000 live on Tortola.
History
British planters took over control of the Islands from the original Dutch settlers in 1666. The BVI accordingly became a colony as part of the Leeward Islands from 1872 until 1956 when they became an independently administered territory.
At the beginning of the last century, the USA acquired what was then the Danish West Indies and re-named them the US Virgin Islands which consists of St Thomas, St John and St Croix. There is a free passage agreement between the US and British Virgin Islands. In 1967 a new constitution in the BVI provided for a ministerial system of government headed by a Chief Minister under overall British control.
Trivia
Dead Chest, one of the islands comprising the BVI, is where Blackbeard famously marooned fifteen pirates with a bottle of rum, giving rise to the famous song.
Financial services
The BVI economy is now one of the most stable and prosperous in the Caribbean. Legislation was enacted in 1984 to facilitate the administration of companies for use in international business. As a result, the International Business Company (IBC) came into its own and to date well over 500,000 IBC companies have been registered.
The Financial Services Commission (FSC) was set up in 1993 to regulate the quickly growing offshore business sector and the FSC has separate departments supervising the banks, trust companies, insurance entities and mutual funds.
In common with other jurisdictions, the BVI has extensive Anti-Money Laundering legislation in place and every trust company must have a compliance officer to ensure that statutory and regulatory requirements are fully met.
Tourism is also a major component of the Islands' economies. Until fairly recently, the BVI managed to safeguard their special charm from the inroads of mass tourism. However, tourism now generates nearly half of national income and there are around 350,000 incoming annual visitors, mainly from the US and Canada.
Famously, the waters of the BVI are the favourite of yachtsmen the world over; and lodgings on the Islands range from beachside cottages to mountain-top villas with private pools. Tourists are definitely discovering the wonders of this ancient archipelago, from sanctuaries for exotic fauna and flora to fabulous beaches and the attractions of first rate diving and fishing.
Payroll tax
Income tax was abolished in the BVI in 2004 and replaced by a lower payroll tax. For employees, the first $10,000 is tax-free with the remaining salary subject to payroll tax at a flat 8%.
The local currency is the US dollar.
Immigration
Almost anyone is allowed to visit the British Virgin Islands as long as they bring either a passport or some other form of diplomatic document.
Unless you are a Belonger or BVIslander, as citizens are known, you cannot reside in the British Virgin Islands or participate in gainful employment unless you obtain proper approvals from the British Virgin Islands Immigration and Labour Departments.
The British Virgin Islands have strict limitations on importation of foreign labour. A non-Belonger's qualifications and experiences must be proven necessary for the intended position and as well it must be established that no BVIslander is able or available to fill the same job. The government realises that Belongers cannot possibly fill all positions so provided the employer makes an effort to hire or train a BVIslander, a work permit will be granted to a foreign national.
If all this sounds intimidating, don't worry: employers do much of the work for you and keep in mind that the BVI would be hard pressed to function without the help of workers from overseas. The fact is the BVI is a very small country and expats make up most of the professional workforce. This therefore makes long distance applications virtually the norm for many employers.
The application process begins in advance of your arrival in the country. Your intended employer files most work permit applications and, in order to get your application started, they will request information including: country of origin, a copy of your CV, passport details, police record, certificates of medical health (dated within the last 30 days), and personal and professional references. Your employer will also need to supply Immigration with information on your date of arrival in the British Virgin Islands, name of intended employer, salary details and profession. If you are attached/married, potential employers will also want to satisfy themselves that your partner will be successful in finding work.
Application and arrival
No matter what kind of BVI job you do, your average workday in the Islands will be much the same as it is for you now, wherever it is you are, except almost certainly in much more pleasant surroundings.
As long as you are realistic, like many others before you, you'll come to enjoy your life in Tortola and probably never want to leave!
When initial approval is granted, you will be granted a temporary stay pending final approval of your work permit. You are not allowed to work during this temporary period, which can be anywhere from a few days to several weeks.
To complete the process, you will have to get your medical certificates approved and immigration approval, together with payment of associated fees. Some of the larger employers will pay all the fees required (you should check with your employer in advance exactly what will be required of you on arrival).
It is common for employers to provide initial accommodation for employees who come from outside the country. This could be in the form of full room and board, partial payment of rent as part of an employment agreement, or even a room in his/her own house, until something more permanent is found.
Whatever the case, if your living arrangements are made by your employer, chances are you'll either be very close to your new job, or have some form of transportation to and from work set out for you. You will then be expected to find suitable longer-term accommodation after arrival.
Commuting to and from work wherever you are will not be a problem if you live on the same island in which you work. The ferry system is reliable, with regular runs between the three main islands (Tortola, Virgin Gorda and Jost van Dyke) several times a day. If you're on Tortola you'll probably want to live and work in the same area of the Island as well. Taxis abound but, unless you're on a regular scheduled run or take a ride on a full cab already going in your, they can be expensive over time, and you may opt to rent or buy a car for your own use.
Why you should apply now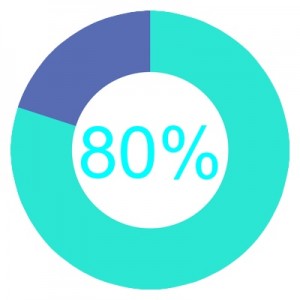 80% of accepted candidates
find a job on the Islands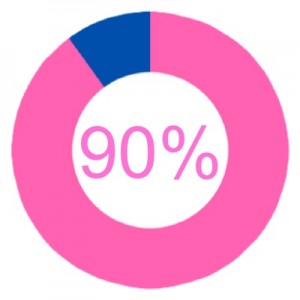 90% of professionals choose to
stay offshore after 24 months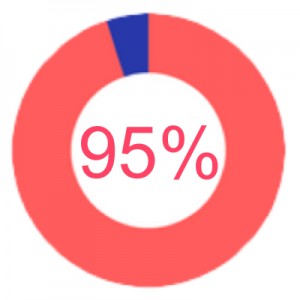 95% of job applications are replied
to within one hour of submission
▷Not ready? Sign up for Hot Jobs by Email and get our All You Need to Know guide
Success Stories
Take a look at Success Stories from other professionals who have already made the move.