Jobs in Guernsey
Opportunities arise primarily in financial services and law [read more about Life as a Lawyer in the Channel Islands], either in practice or in commerce/in-house. You will need to be fully qualified to be successful in being granted a work permit.
Since it is a leading offshore jurisdiction and also physically close to the UK, jobs in Guernsey can often be competitive to obtain. However, with our specialist knowledge and connections, Hamilton Recruitment is well placed to advise prospective job-seekers who are focused on relocating to the Island.
Lifestyle in Guernsey
Enjoying the benefits of being a safe environment in which to live with low crime, high standards and low tax, this jurisdiction offers a welcome option for qualified lawyers and accountants seeking to develop a good work/life balance with excellent career prospects also available for committed individuals.
Geography
Naturally idyllic, Guernsey is situated in the Channel, 75 miles from England and 30 miles off the French coast. It includes the islands of Alderney, Herm and Sark. The airport operates a service linking Guernsey to the United Kingdom and continental Europe and there is a ferry service, which can take you to St Malo in France within the hour.
Climate-wise, the weather is temperate with mild winters and enjoyable summers. The total population is 65,000 and its capital is St Peter Port.
Guernsey is a dependent of the British Crown and, like Jersey, has been self-governing since 1204. The United Kingdom, however, remains responsible for external matters such as defence. For reasons of history dating back to the Normans, the Island remains very proud of its French heritage and this is reflected in its laws, customs and local names.
Economy
Since the first merchant bank was established in the early 1960s, Guernsey has grown into a world-renowned international finance centre with an outstanding reputation for stability.
Accounting for 55% of Guernsey's income, the financial services sector is the biggest employer on the Island. Its main areas of specialism include Trusts, Funds, Banking and Insurance. The balance of GDP income derives from Tourism, Manufacturing and Agriculture.
Currency
The Channel Islands have their own notes – the Guernsey pound and the Jersey pound, both of which are at par with the UK pound. Channel Islands notes and coins are not accepted in the United Kingdom, although they can be reconverted in banks at parity. Sark, Herm and Alderney use the Guernsey pound.
Recreational activities
Recreationally, Guernsey offers beautiful sandy beaches, picturesque cliffs and an active bar and al fresco dining scene. You can also play golf, go horse riding or fishing, enjoy boat trips and a host of other activities.
Sport is pursued with a real passion: football, rugby, netball, hockey, tennis and cricket are all available as are popular activities such as surfing, windsurfing and sailing.
History
When William the Conqueror, Duke of Normandy, defeated King Harold and seized the English Crown in 1066, the Duchy of Normandy and England became one. The Channel Islands have formed part of that Duchy since the mid-10th Century.
Immigration
All employed people have to obtain a Right to Work document to prove they are legally housed. If you are not already a resident of Guernsey and want to apply for employment, you need to ensure that you will be able to find accommodation.
Accommodation
If you're working in the Finance sector then the Housing Authority will issue you with an 'essential housing licence' which is usually attached to the specific job you have been hired for by your new employer and which entitles you to live in Guernsey. Without a valid housing licence, you are not allowed to remain on the Island. These licences are generally issued for 3-5 year durations.
 Why you should apply now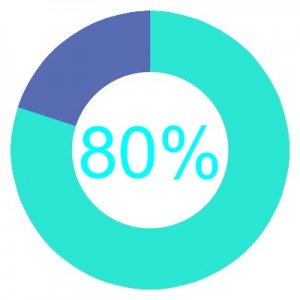 80% of accepted candidates
find a job on the Islands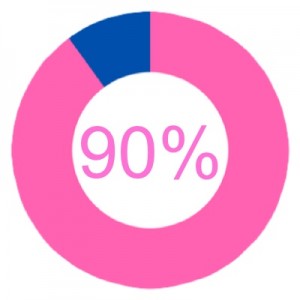 90% of professionals choose to
stay offshore after 24 months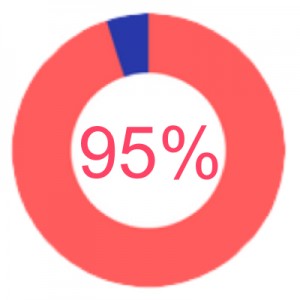 95% of job applications are replied
to within one hour of submission
▷Not ready? Sign up for Hot Jobs by Email and get our All You Need to Know guide
Success Stories
Take a look at Success Stories from other professionals who have already made the move.